Okay, we know our name says BRO Men's Fashion, but we just couldn't bare it to leave the ladies out. Ladies often come into our store to purchase items for the bro's, and lots of times, they're are also in charge of the styling. So we decided it was time to treat the women with something they all love: jewelry!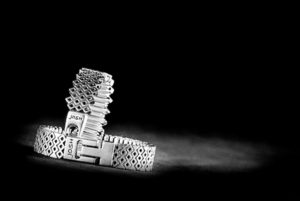 JOSH
JOSH is a Dutch brand known for their timeless bracelets & rings for both men and women. Each piece has their own unique feature because they are all handmade. The combination of silver and leather gives a luxurious feeling while wearing it.
Because ladies love a little sparkle, the crystals in the JOSH women collection are made purely of Swarovski elements. We have a broad collection of JOSH arm candy, so come visit us and choose your fave!
JOSH jewelry is the perfect gift for any lady, or simply a treat for yourself because you deserve it! So next time you visit BRO Men's Fashion, just know we have a little ladies corner too…